06 December 2017
From How to Spend it:
"Swellboy on… the king of the custom watch strap"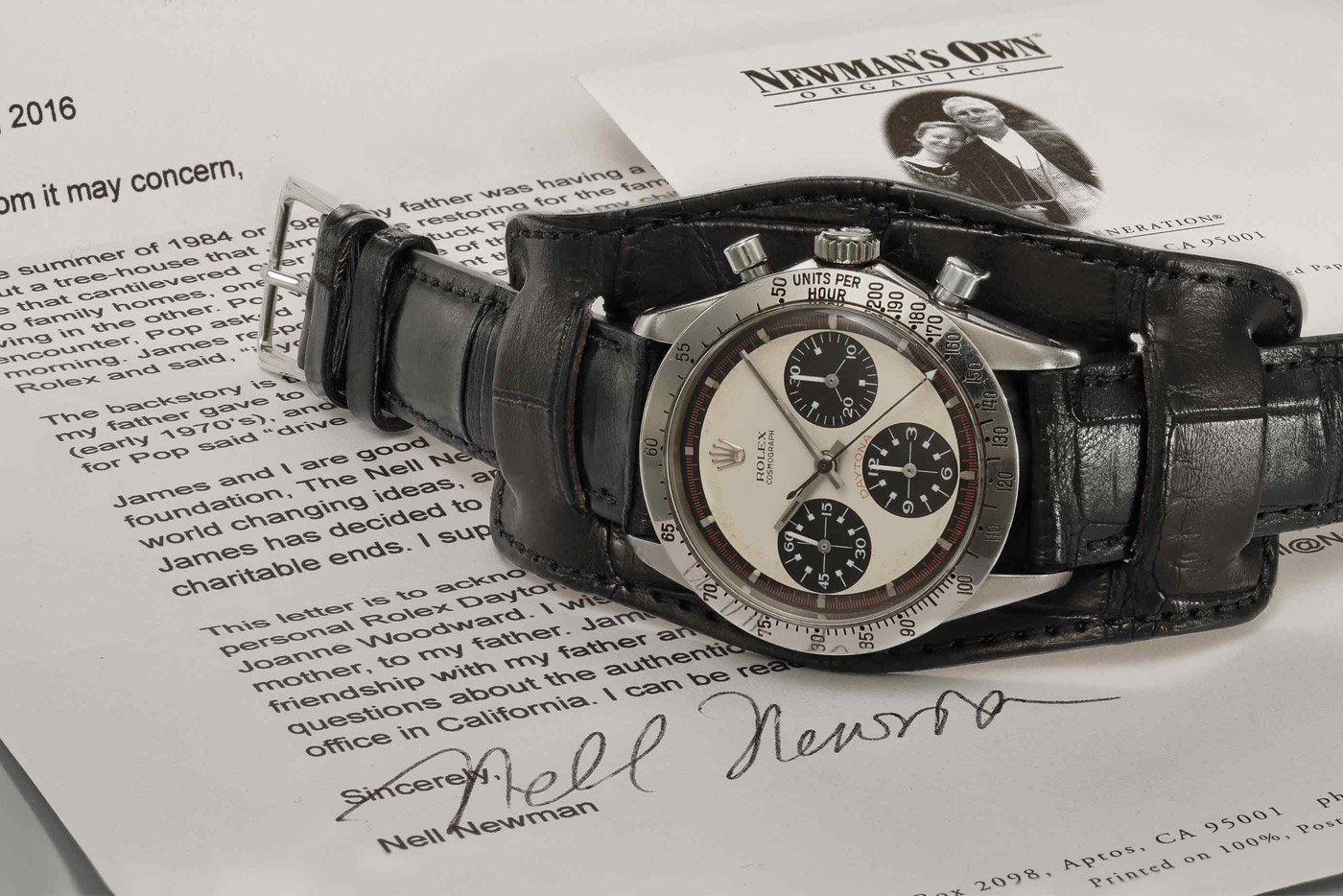 "We are pleased to share this article written by Nick Foulkes for How to Spend It.
The original article can be found at this link."
At this time of year, I up my attendance at The Watch Club, one part of an exquisite Bermuda Triangle of shops in London's Royal Arcade, the other two points of which are perfumer Ormonde Jayne and EB Meyrowitz opticians.
The reason is greed: the mince pies that The Watch Club purveys alongside its watches are addictively good. Throughout the rest of the year, it does a great line in chocolate truffles from another Royal Arcade landmark, Charbonnel et Walker; but from early December the chocolates are supplemented by mince pies.
Rather like one of those carnivorous animals in a David Attenborough documentary that does not know where its next carrion is coming from, I consume many times my own body weight in Christmas pastries and then retire upstairs to the VIP viewing lounge to sleep off my seasonal excess. Should the market for fine vintage timepieces evaporate then Justin Koullapis and Danny Pizzigoni could easily turn the place into a year-round yuletide delicatessen.
But the top end of the vintage watch market remains robust. These days even people who do not know a Pink Panther from a Fat Lady will have heard that a, or rather more accurately, the Paul Newman Daytona (a Rolex that had seen better days) fetched $17.8m when it went under the gavel of celebrity auctioneer Aurel Bacs in New York in October.
It was an historic movement for the watch market, and while topping up on mince pies the other afternoon I encountered one of the men who had helped make that little bit of horological history: Jean Paul Menicucci.
For watch collectors Menicucci is the king of the custom strap, and he created the black crocodile Bund or military-style strap in black crocodile on which the $17.8m watch was displayed. Most people could not tear their eyes from the exotic dial and the patinated bezel, but my eye kept drifting to that handsome black strap, which was neither self-consciously matte, nor showily shiny, but instead understatedly supple and quietly masculine. This was not some butch exercise in machismo, but a sort of manliness that even I could get away with.
If that is not your style then he also makes those straps that Italian collectors seem to have gone mad for – a sort of rustic calfskin with two contrasting colourblock stitches at the lug ends. He also makes the straps sold by American watch enthusiasts' website Hodinkee, and of course his work adorns the wrists of The Watch Club's customers… which was where I encountered him.
But I imagine that posterity will decree that Menicucci's Mona Lisa, his Les Demoiselles d'Avignon will be the strap he made for the Paul Newman: he calls the style Winchester, but everyone else now knows it as the Newman.
Like the perfect frame on a Picasso it was a fitting setting for a masterpiece. Dignified enough to pay tribute to the work, but not so elaborate as to overshadow it – it did the perfect job of showcasing the most expensive Rolex ever sold. I can't help wondering whether the watch would have fetched such a record price had it been presented on a lesser strap.